Glass Toughening
Toughened Glass is both significantly stronger (between 5 to 7 times) than normal float glass of an equivalent thickness. Moreover when broken, Toughened Glass is significantly safer than normal float glass. As such it is used in the higher risk and more demanding applications such as Shower Screens, Windows over baths, Glass Splashbacks, Frameless Glass Doors, Motor Vehicle and a variety of other applications.
As a result of Citiwest Glass:
only using Australian Made Viridian Glass in our Clear Glass Shower Screen and Clear Glass Splashback applications, and
that all processing is completed on site in the single location, and
Citiwest Glass is independently accredited as a certified supplier of "A" Grade Safety Glass
Then, you the customer, have peace of mind knowing that your glass has been sourced from reputable Australian Glass Manufacturing Companies. Viridian and Citiwest Glass.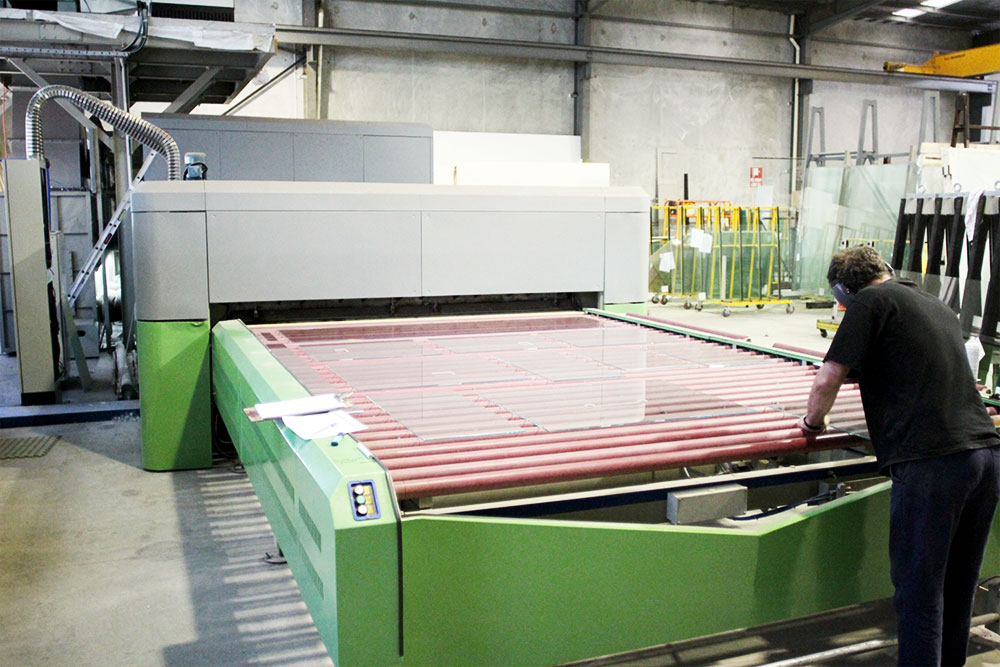 Citiwest Glass Toughening Furnace is independently certified as compliant with Australian Standards AS/NZS 2208.